Jacksonville Airport Parking Guide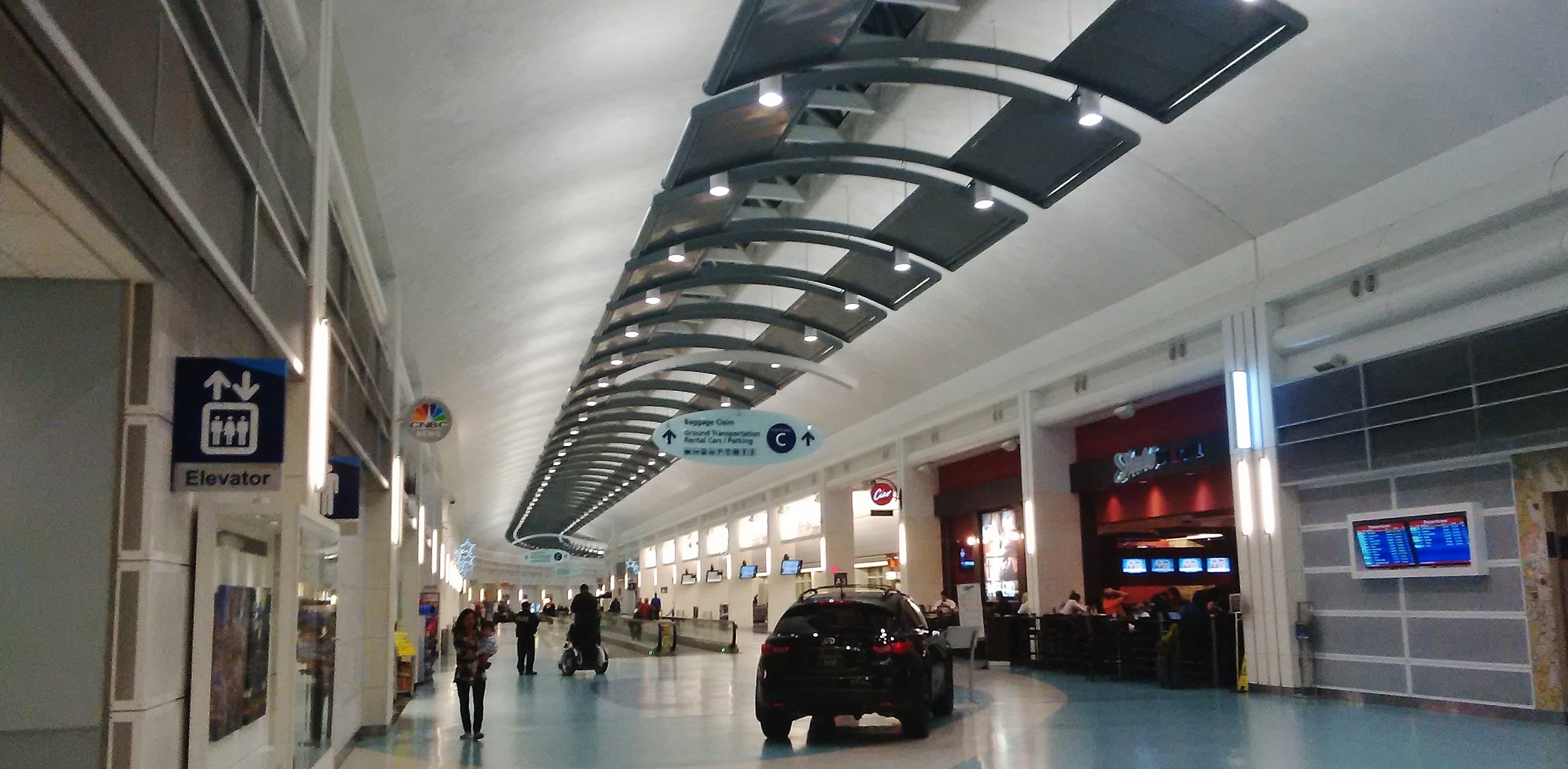 Travel doesn't have to be stressful, that's why we at Parkos are here to help! With our Jacksonville Airport parking guide, you can find information about parking rates, directions to JAX, airport hotels, and food/shopping options.











JAX Parking Options
| Parking Options | Parking Rates | Parking Locations |
| --- | --- | --- |
| Hourly Garage | $22 per day | Adjacent to the Terminal |
| Daily Garage | $18 per day | Behind the Hourly Garage |
| Daily Surface Lot | $11 per day | Behind the Daily Garage |
| Economy Lots 1 and 2 | $6 per day | 15053 Pecan Park Rd |
| Economy Lot 3 (Credit Card Only) | $5 per day | 15051 Pecan Park Rd |
| Valet Parking | Call 904-741-3900 for pricing info | Departure Level |
The parking garages and Daily surface lot are within walking distance to the terminal, but that means walking with heavy bags, and in the heat of summer, walking can be exhausting. The economy lots offer free shuttle service from your parking spot to the terminal. Sometimes shuttles can be packed and may not have space, leaving you to wait for the next bus, turning your 15 minute wait into 30 minutes. Plus, airport parking isn't always safe; there are too many spaces and not enough personnel to properly monitor travelers' vehicles.
Compare all JAX airport parking providers
Parkos wants travelers to have a stress-free, personalized parking experience! Our Jacksonville Airport parking partners offer a variety of parking options including self parking, valet parking, indoor/covered parking, and outdoor parking. Some partners also offer EV charging stations and car washing services. With their free shuttle service, you can get to and from the airport on-demand, with shorter waiting times! Check out our easy, affordable, and convenient parking offers from Park Ez Fly.
Terminal and Airline Information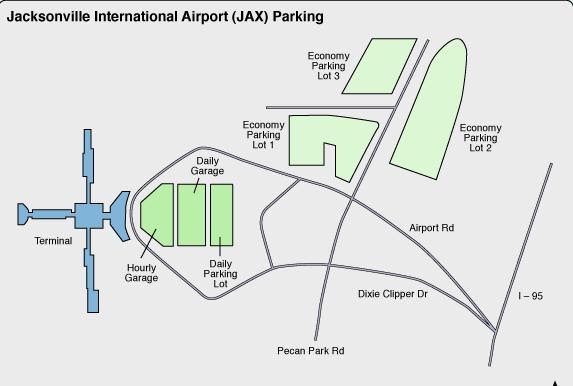 The following airlines operate out of Jacksonville Airport. Please be advised that their departure gates may change to a different concourse. We recommend checking your boarding pass regularly to verify which concourse your flight departs from.
Concourse A; Delta, Frontier Airlines, JetBlue, United
Concourse C; Allegiant Air, American Airlines, Frontier Airlines, Southwest Airlines, Spirit Airlines
Getting to Jacksonville International Airport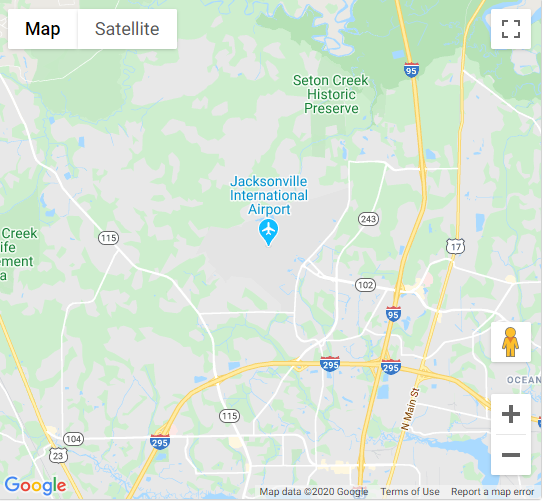 Jacksonville Airport is located 18 miles north of downtown Jacksonville, at 2400 Yankee Clipper Dr, Jacksonville, FL 32218.
From Gainesville
Take US 301 N until I-10 East. Take Interstate 295 N to I-95 N to exit 363B. Follow Airport Road to the Jacksonville Airport.
From St Augustine
Take I-95 N to exit 363B. Then follow Airport Road to Jacksonville Airport.
From Tallahassee
Take I-10 E to I-295 N, then take I-95 N to exit 363B. Continue on Airport Road to JAX.
From Georgia
Take I-95 S to exit 363. Continue driving on Airport Road to Jacksonville Airport.
Travelers can also use the Parkos route planner for driving directions to parkings.
Airport FAQS
Officials at Jacksonville International recommend passengers flying domestically arrive for check-in 1.5 hours before their scheduled departure time. If you're flying internationally, it is recommended that you check-in 2.5 to 3 hours prior to departure.
The TSA checkpoint at Jacksonville opens at 4:30 AM and closes after the last scheduled flight.