The best parkings at Nashville International Airport
Nashville International Airport (BNA) is located in Nashville, Tennessee. It is a mixed-use airport for the military and members of the public. The highly convenient Nashville airport parking - BNA service found on Parkos.com starting at $4.95 per day enables you to conveniently leave your car behind as you fly away. Neighboring airports like Memphis (MEM) and Charlotte (CLT) are closest to Nashville airport.
Cheap parking at Nashville airport has proved to be attractive to passengers over the years. Airport parking rates starting at $16 per day for the economy BNA lot are highly affordable. This low Nashville airport parking cost ranks among the most affordable anywhere. Parkos always aims at providing affordable parking for customers as an alternative to the prevailing expensive airport parking.
Prices are correct at the time of writing (July 2022).
Save big on Nashville International airport parking rates
Valet parking at Nashville international airport parking rates starts at $36 per day, while terminal garage parking costs $26. Comparatively, BNA terminal lot parking costs $18 per day, with the economy lot going for $16.
Airport parking Nashville TN offers short-term terminal parking from $26 per day. The parking services include proximity to the terminal, a park-assist guidance system, charging stations for electric vehicles, on-foot pay kiosks, and tire inflation points.
Nashville airport parking rates for off-site or long-term positions away from the terminal area are from $16 per day. The parking lots located further away enjoy shuttle services. You will also get handy charging points for your electric vehicles.
During the high season (July - September) parking prices tend to be higher due to high demand.
Nashville International airport cheap long-term parking
Nashville Tennessee Airport parking provides you with several options. You will notice that you save money with the Parkos parking options.at (BNA) with spaces starting from below $10 per day. On-site, BNA economy parking costs $16. These costs are, therefore, much lower with Parkos. For more information, check out the official airport website.
On-airport Cheap Economy parking with shuttle
You enjoy a free bus service with economy parking at Nashville airport. This comes with Nashville airport long-term parking.
| Daily rate | From |
| --- | --- |
| 3 days | $48.00 |
| 8 days | $128.00 |
| 15 days | $240.00 |
Off-airport Cheap Long Term Parking with shuttle
Parking rates Nashville airport: self-parking at Nashville airport comes with a free shuttle service to the airport terminal
| Daily rate | From |
| --- | --- |
| 3 days | $14.85 - |
| 8 days | $39.60 - |
| 15 days | $74.25 - |
Off-airport Cheap Long Term Parking with valet and shuttle
The parking provider will park your car for you. A free shuttle will drive you to the airport.
| Daily rate | From |
| --- | --- |
| 3 days | Coming soon |
| 8 days | Coming soon |
| 15 days | Coming soon |
Off-airport Cheap Long Term Hotel parking
There are many hotels and motels near Nashville airport that offer parking services. In most cases, they provide free shuttle services to the airport. The hotels include Avid, Best Western, Cambria, and Comfort Suites. They provide convenient services, especially when you only require short-term parking. These hotels are also on Parkos and provide highly affordable services.
| Daily rate | From |
| --- | --- |
| 3 days | Coming soon |
| 8 days | Coming soon |
| 15 days | Coming soon |
Nashville International airport cheap short term parking
You will easily spot the short-term garages located right opposite the terminal. They are located in a southward direction. These terminals will set you back between $26 and $36 daily for non-valet and valet parking. Their proximity to the airport makes it convenient for you to walk into the terminal without any problems.
| | |
| --- | --- |
| First 30 minutes | - |
| Each additional 30 minutes | - |
| Daily rates | $26.00 |
Nashville International airport Smart parking tips
Check for the electric vehicle charging points available. If you need to pick up somebody, hire a car at the nearest car rental facility. Check for discounts for people with restricted mobility. Looking for the best routes to get to the airport parking? Please see our travel directions.
Restricted mobility parking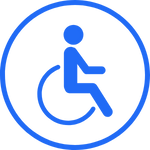 There are discounts offered for those with restricted mobility. They can park in areas close to the airport at a discounted cost. The airport amenities enable easy access. Parking discounts are as high as $20% of the standard charges.
Cell Phone Lots (drop-off & pick-up) at Nashville International airport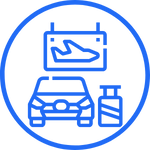 There are two cell-phone waiting lots at Nashville airport. Drivers waiting to pick up passengers There are monitors in these lots with real-time information on incoming flights. These waiting lots are close to the airport just before you enter economy lot C.
Electric Vehicle Charging Stations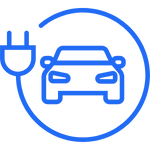 At Nashville airport, you will find the stations for electric vehicle charging at the two garages next to the airport. There are also charging stations in the other parking lots. It costs about $6 to get a full charge for your vehicle.
Parkos provides high-quality security to make airport parking safe all over the USA.
Other customers rate our parking partners with an average of 4.4
Parked from 8/17/23 to 8/21/23
For the 2nd or 3rd time they picked me up 35-45 minutes late from the airport. The lady taking the call at the hotel was rude while she explained to me where I was suppose to meet the shuttle, even though I have ridden this shuttle at least 8-10 times in the past year. I had to call 2 or 3 times to finally get a chuttle to come pick me up. I like parking there but I lost 2 hours of work becasue of the time I had to drive to work. I don't know if I'll park there when I travel in a couple of weeks.
...Read more
Parked from 9/3/23 to 9/9/23
Was almost an hour after out call before they arrived. The driver made a bad decision in taking someone to the airport and someone needed to go back from the departure area so he took them back before coming to get us. Poor communication between the Raddison Desk and the driver. It is obvious this is not a service that they care about and perhaps Parkos should consider another hotel to offer their services.
...Read more
Parking providers at Nashville International Airport
Frequently Asked Questions
How does Shuttle parking work at Nashville International Airport?

If you need parking while departing from Nashville International Airport, then you have come to the right place. We at Parkos offer the best BNA airport parking service. Parkos makes the parking at Nashville International Airport extremely simple. Simply reserve a space on our website, and we'll send you shuttle information. Parkos provides the best off-site parking with a shuttle service, and the solutions that Parkos provides you can save you time and money. On our website, you can compare Nashville Airport parking prices and let you choose from a variety of options. We collaborate with airport parking service providers to provide both short- and long-term parking lots near the airport. Our website contains detailed information about all the parking providers we work with. We have made sure that all the parking sites are safe. When you arrive at one of our parking lots, one of our parking attendants will help you with your luggage. After that, you can board a free shuttle service.

Although Nashville International airport has its own parking lot, the fees for parking in the airport are fairly high. Furthermore, there is insufficient space to accommodate the large number of passengers who use this airport on a daily basis. As a result, we've decided to offer off-site parking for both short and long-term trips as a solution. With shuttle parking at Parkos, you can find a complementary shuttle from the parking lot to your airport terminal. All of our parking providers are located near the airport boundaries. This ensures that you are never more than a short distance from the airport. You are free to park your car wherever you want, whether in a covered or open lot. Shuttle parking Nashville airport is extremely easy and convenient, as Parkos offers low-cost, secure parking options as well as a free shuttle service. You can also browse through our self-parking and valet parking service. So, whichever Nashville International airport parking service you choose, you can rest assured that your vehicle is in capable hands.

Traffic information

With so many vehicles on the road these days, arriving at the airport on time can be difficult for many people. Traffic can frequently cause delays, so allow for them before leaving your home. To avoid being late, it's a good idea to stay up to date on traffic conditions. Nashville International Airport is an extremely busy airport as people are frequently coming in and coming out of the airport, and the airport parkway is the same. All terminals, parking lots, and on-site hotels are connected by this route. We recommend exploring our locations and selecting the one that is best for your trip before booking a parking space with us. To avoid unnecessary delays, we recommend that you arrive two hours before your flight. Check the routes online before heading to the airport and choose the least congested route to ensure you arrive on time. When you make a reservation with us, we will send you a GPS coordinate to help you plan your trip.

How does Valet Parking work at Nashville International Airport?

Nashville International Airport (BNA) serves the central Tennessee region. Parkos provides off-site valet parking at BNA. It is the quickest way to park at Nashville International Airport (BNA), and drivers can simply drop off their vehicle at the terminal's curbside. Nashville International Airport valet parking with Parkos provides you with a great place to park at an affordable rate.

If you have heavy luggage or are in a hurry, valet parking is ideal. Simply arrive at your agreed-upon meeting point, and a valet employee from the parking provider will be there to greet you. The valet employee will assist you with your luggage, and you can then proceed to the check-in desk.

Continue your journey

The parking staff will meet you there when you arrive at the airport. The staff will assist you with your luggage, and will then carefully inspect the vehicle for any damage to avoid any potential issues. A staff member will drive your car to the parking area once you hand over your car keys.

Your vehicle will be parked in the secure lot owned by the valet service provider you have chosen. Parkos has personally inspected these parking lots for safety so that you can travel without worry. In fact, we conduct regular safety and security checks on all of our listed valet services.

On return

Once you arrive at the airport, please contact the parking provider. The employee of the car park will then deliver your vehicle to the agreed-upon location at Nashville Airport. When you return, your car will be waiting for you. You will be given the keys to your vehicle and will inspect it once more to ensure that there is no damage.

Advantages and disadvantages

Valet parking is a very convenient and comfortable parking option. However, there are still some drawbacks. Parkos strives to provide the best parking services to its customers, so we have listed all the benefits and drawbacks of valet parking. Continue reading to determine whether it is appropriate for you.

Advantages

Time efficiency. You hand over your car straight in front of the airport entry at Nashville International Airport and receive it immediately on your return. As a result, you don't have to waste time waiting for a shuttle or looking for parking at the airport. Nashville International Airport valet parking is great for all those who are looking to save time.

Convenience. With valet parking, you don't need to worry about finding a parking lot because you'll arrive directly at your terminal's entrance with airport valet parking. Furthermore, you are not reliant on shuttle parking, making it simple to reach Nashville international Airport. Valet parking is a fantastic convenience that guarantees a stress-free start to your journey.

Disadvantages

Trust. Your vehicle will be parked by the parking attendant. As a result, you'll have no idea where your car is or what the place is like. You must put your trust in the parking service provider to ensure the safety of your vehicle. Parkos inspects all the parking lots thoroughly before listing them on our website.

Cost. Valet parking is obviously an expensive service. It is more expensive because the valet is responsible for driving and parking the car as well as providing airport pick-up and drop-off. They will also secure your vehicle when you are on your journey. Indeed, it is a more upscale service that costs more than other parking options.
Our benefits
All parking facilities are carefully inspected
The best deals on airport parking
Free cancellation up until 24 hours
4M+ customers globally