McGhee Tyson (Knoxville) Airport parking map
The Cheapest parking rates at McGhee Tyson (Knoxville) Airport
McGhee Tyson Knoxville airport is located in East Tennessee, USA. It is 12 miles south of Knoxville, Alcoa. The closest airports are Knoxville, TN, and Skyranch airport. The terminal building is divided into two levels: ticket counters on the top and baggage claim and car rental on the bottom. Long term parking at McGhee Tyson airport is convenient and cheap with Parkos
On-site and off-site airport parking lots are both widely available at Knoxville Airport. The McGhee Tyson TYS airport can be reached in a short amount of time by using Parkos to book cheap and secure parking spaces for your vehicle. The accessible parking spaces near Knoxville Airport are available at very affordable rates. Book your parking at Tyson McGhee airport with Parkos today!
Prices are correct at the time of writing (July 2022).
Find the best McGhee Tyson (Knoxville) airport parking rates
A five-minute walk will bring you to the airport terminal from Knoxville airport's short-term parking area. Short-term parking has the closest parking to the Knoxville Airport. There is a free parking lot at the airport if you are dropping someone off. This is located along the Airport Loop Road. After parking, you will reach the terminal within six minutes. For every 20 minutes of parking, you are charged $1. The maximum daily rates can increase from $18 to $20. Off-site parking lots are close to the TYS terminals, with complimentary airport shuttles for your convenience. Parkos parking fees at McGhee Tyson airport for short-term parking are cheaper than the official parking company.
During the high season (July - September) parking prices tend to be higher due to high demand.
McGhee Tyson (Knoxville) airport cheap long-term parking
Three parking choices are available at McGhee Tyson Airport parking. The closest parking space is a short-term parking lot, which is just five minutes walk from the terminal. The distance from the airport terminal to the Economy lot is fifteen minutes by foot. Long term parking rates for TYS start from $14 per day. You can compare parking lot rates at the official airport website https://flyknoxville.com/.
On-airport Cheap Economy parking with shuttle
At TYS airport, economy parking is long-term off-airport parking. The complimentary bus service will take you to the airport.
| Daily rate | From |
| --- | --- |
| 3 days | $30.00 |
| 8 days | $80.00 |
| 15 days | $150.00 |
Off-airport Cheap Long Term Parking with shuttle
At McGhee Tyson Airport, self parking requires parking your own vehicle. You can go to the airport terminal quickly and for free with a shuttle service.
| Daily rate | From |
| --- | --- |
| 3 days | $20.97 - |
| 8 days | $55.92 - |
| 15 days | $104.85 - |
Off-airport Cheap Long Term Parking with valet and shuttle
Do you want more comfort? In McGhee Tyson Airport, the parking service will park your vehicle for you if you use the valet service. You will be driven to the airport by a complimentary shuttle.
| Daily rate | From |
| --- | --- |
| 3 days | Coming soon |
| 8 days | Coming soon |
| 15 days | Coming soon |
Off-Airport Cheap Long Term Hotel parking
Near the TYS airport, a number of hotels and motels provide long-term parking choices. Most of the time, a complimentary shuttle is offered to the airport.
| Daily rate | From |
| --- | --- |
| 3 days | Coming soon |
| 8 days | Coming soon |
| 15 days | Coming soon |
McGhee Tyson (Knoxville) airport Cheap short term parking
The short-term parking lot is closest to the terminal, located only five minutes walk away. This parking lot is covered. There are also two economy lots located behind the Hilton Hotel; fifteen minutes walk from the terminal. The cost of the short term parking is $20 per day, and the economy lot is $10 per day. These parking spaces can be booked on the airport's website.
| | |
| --- | --- |
| First 30 minutes | - |
| Each additional 30 minutes | - |
| Daily rates | $20.00 |
McGhee Tyson (Knoxville) airport Smart parking tips
TYS Airport provides excellent customer service and quick, user-friendly services. Feel free to contact the customer support team if you have any requests or clarifications. To help you figure out your way around the TYS Airport, please read the parking tips below.
Restricted mobility parking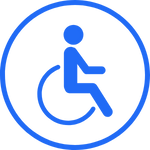 TYS Airport offers parking services for people with mobility restrictions. However, you must own a disabled parking permit to access these areas. They are available in all parking lots. Free Wifi and charging plug-in stations are available. There are easy access ramps available and the parking is free.
Cell Phone Lots (drop-off & pick-up) at McGhee Tyson (Knoxville) airport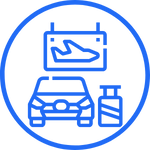 If you are picking up or dropping off somebody at the airport, it's recommended to use the Phone & Wait-free parking option. This option allows you to wait until your passenger arrives. The passenger can then make a call using the airport's telephone or phone to arrange a meeting place.
Electric Vehicle Charging Stations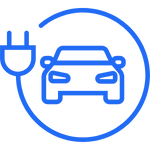 To add to your experience at the airport, TYS offers two Electric vehicle charging stations located on the short-term Parking Garage's first floor. Charging is free, but short term parking rates are applicable. The short-term parking costs $20 per day. The electric vehicle charging stations are available 24/7.
McGhee Tyson (Knoxville) Airport parking map
Other customers rate our parking partners with an average of 1
Parked from 6/22/23 to 6/25/23
I had no idea that the location would be at a hotel The USA Inn. The lady I checked in with was very rude. She claimed she had no idea who parkos was. The place I had to leave my car looked very unsafe and left me feeling uncomfortable and uneasy. But I had no choice because I had a plane to catch. The thing that made me the most upset was that we were told to call them when our plane landed to get a shuttle back to our car. After 30 minutes of trying to reach them, we were forced to pay for an uber just to get back to our vehicle. Very disappointed with this whole service.
...Read more
Parking providers at McGhee Tyson (Knoxville) Airport
Our benefits
All parking facilities are carefully inspected
The best deals on airport parking
Free cancellation up until 24 hours
4M+ customers globally