Boston Logan International Airport parking map
Cheap parking at Boston Logan International Airport
Boston Logan Airport (BOS), located in East Boston and Winthrop, Massachusetts, is 14 minutes from Boston's city center. The airport is the largest in Massachusetts and the New England region of the United States. The closest airports to Logan are Providence (PVD), and Manchester (MHT). Logan has six runways and four passenger terminals and deals with more than 42 million passengers annually. Parkos provides cheap Boston Logan airport parking.
Are you tired of paying exorbitant parking fees in the terminal B and E garages at Logan Central Parking? We have created Parkos, a portal for comparing and booking airport parking. Parkos looks for partners around Logan Airport to give customers lower Logan airport parking rates and a more straightforward booking process. Additionally, we provide information about each parking provider, such as location, availability, and parking options.
Prices are correct at the time of writing (July 2022).
Boston Logan International airport parking rates
Like most airports, parking at Logan airport can be expensive. Boston Logan airport parking rates depend on several factors. Such as where you stay and the period of your stay. Central Parking costs more than $50 per day, and even the economy parking facilities at Logan Airport have gotten expensive, costing up to $26 per day. The economy parking lot is farther away from terminal E and B garages. You can make use of the free shuttle service from here. Off-site parking with Parkos can cost you from $10 to $15.50 per day, depending on the distance and shuttle service availability. Parking near Logan airport with shuttle service will cost you $15.50 daily.
During the high season (July - September) parking prices tend to be higher due to high demand.
Boston Logan International airport long-term parking
Logan airport long term parking is costly. The most viable choice at Logan airport is economy parking which costs $29 daily. Choosing offsite parking with Parkos will cost you less than our competitors. If you decide to park with a no-shuttle service, it costs $10 per day, while parking with a shuttle service costs $11.38 per day. For more detailed prices, check https://www.massport.com/logan-airport/.
On-site Economy parking with shuttle
The BOS airport's long-term parking facility is called economy parking. The complimentary bus service will take you to the airport.
| Daily rate | From |
| --- | --- |
| 3 days | $75.00 |
| 8 days | $200.00 |
| 15 days | $375.00 |
Off-site Long Term Parking with shuttle
At the Boston airport, self parking entails parking your own vehicle. You can go to the airport terminal quickly and for free with a shuttle service.
| Daily rate | From |
| --- | --- |
| 3 days | $38.25 - |
| 8 days | $89.76 - |
| 15 days | $150.90 - |
Off-Site Long Term Parking with valet and shuttle
Do you want more comfort? When you use the valet service in Boston, the parking facility will park your vehicle. You will be driven to the airport by a complimentary shuttle.
| Daily rate | From |
| --- | --- |
| 3 days | Coming soon |
| 8 days | Coming soon |
| 15 days | Coming soon |
Off-Site Long Term Hotel parking
Various hotels and motels near BOS airport offer long-term parking options. A free shuttle to the airport is provided in most cases.
| Daily rate | From |
| --- | --- |
| 3 days | Coming soon |
| 8 days | Coming soon |
| 15 days | Coming soon |
Boston Logan International airport short term parking
Short term parking at Logan is available at the Central garage, the economy lot, and terminals B and E. All of these lots charge $8 per hour. The central garage and the two terminal lots charge $38 per day. Logan airport economy parking can be found at the economy lot, where the daily charge is $9 less than the other lots, at $29 per day.
| | |
| --- | --- |
| First 30 minutes | $8.00 |
| Each additional 30 minutes | - |
| Daily rates | $29.00 |
Boston Logan International airport parking tips
Do you require assistance with charging your electric vehicle? Or do you need someone picked up, or do you have mobility issues? Please consider the following suggestions for additional services, and don't forget to read our customers' long-term parking feedback at Boston Logan Airport.
Restricted mobility parking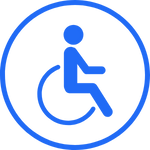 There are marked disability permit parking spaces in all garages and parking lots. The Express and Remote lots are served by shuttle buses that can accommodate wheelchairs for people with restricted mobility. You can notify a parking attendant or the bus driver that you require a wheelchair-accessible van.
Cell Phone Lots (drop-off & pick-up) at Boston Logan International airport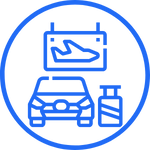 New cell phone lots in Logan airport have opened to reduce traffic and provide space for customers waiting to pick up loved ones. Cell phone lots are free of charge and provide a rapid pick-up alternative for customers. However, they have a two-hour parking limit, and the driver must remain in the vehicle.
Electric Vehicle Charging Stations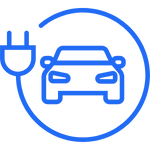 There is a good choice of electric vehicle charging stations at Logan international airport. The airport has 26 stations situated close to the terminals. They are located in the garage's one hour parking slots. There are also charging stations available for hybrids. Parking starts at $8 per hour.
Boston Logan International Airport parking map
Other customers rate our parking partners with an average of 3.7
Parking providers at Boston Logan International Airport
Our benefits
All parking lots are carefully inspected
The best deals on airport parking
Free cancellation up until 24 hours
Over 3 million customers globally