Miami International Airport parking map
Cheap parking at Miami International Airport
The Miami International Airport is the main airport serving the Miami metropolitan area. It is one of the busiest airports in the US. Currently, there are numerous Miami airport parking lots to choose from. A long term parking Miami Airport is also an option for passengers who own vehicles. Some major airports near MIA include Fort Lauderdale–Hollywood International Airport, South Bimini Airport, and Palm Beach International Airport.
The airport offers short-term and long-term Miami airport parking rates. Dolphin and Flamingo garages are the most used parking spaces which are considered cheap. This is because they charge less than three dollars. The parking spaces can also be booked online on their website, making it a guarantee that you'll have a space for your vehicle. There is also a valet parking option.
Prices are correct at the time of writing (July 2022).
Miami International Airport parking rates
Miami International Airport parking is for both short and long-term parking. Short-term parking costs $2 for every 20 minutes, with a maximum daily rate of $17 that will apply after 2 hours, and 40 minutes. There are different rates of parking depending on your preference. In contrast to the basic one, which is outdoor and normal, you can opt for valet parking. The cost is $18 for the first 3 hours which can go up by $30 per day. There are several parking garages which are located a few kilometers from the airport. These are managed by third-party companies. By all means, you have the choice to book a parking garage online and therefore guarantee you a parking space.
During the high season (July - September) parking prices tend to be higher due to high demand.
Miami International Airport long-term parking
Parking at Miami airport may be easy for the short term but also expensive when it comes to the long term. This is why off-site parking may be a good option for people who want to work on a budget. The airport charges from $17 per day to $119 per week. You can also get deals for cheaper parking. For more information, please check our website https://parkos.com/miami-airport-parking/.
On-site Economy parking with shuttle
| Daily rate | From |
| --- | --- |
| 3 days | $51.00 |
| 8 days | $136.00 |
| 15 days | $255.00 |
Off-site Long Term Parking with shuttle
| Daily rate | From |
| --- | --- |
| 3 days | $9.36 - |
| 8 days | $24.96 - |
| 15 days | $46.80 - |
Off-Site Long Term Parking with valet and shuttle
| Daily rate | From |
| --- | --- |
| 3 days | $14.97 - |
| 8 days | $39.92 - |
| 15 days | $74.85 - |
Off-Site Long Term Hotel parking
| Daily rate | From |
| --- | --- |
| 3 days | Coming soon |
| 8 days | Coming soon |
| 15 days | Coming soon |
Miami International Airport short term parking
Another parking option at the airport is parking at the nearest hotel. First-rate hotels can be found at the Miami Airport Terminal D. You don't have to stay at the hotel in order to use their parking. Some hotels such as the Sheraton offer one-week free parking to their guests. This may be cheaper especially if one has to spend days at the airport.
| | |
| --- | --- |
| First 30 minutes | - |
| Each additional 30 minutes | - |
| Daily rates | $25.00 |
Miami International Airport parking tips
Need to know how to go about when parking at the airport? What about the parking rates? Need to pick someone up at the airport? How about a charging station for your electric vehicle? Want to know more about Terminal S Miami airport? Please read the following tips.
Restricted mobility parking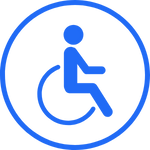 The parking spaces on Level 3 and the first floor are only accessible to vehicles with disability credentials. This enables them to park without any difficulties. Moreover, you also get two hours of free parking when you display a disability parking permit at Park and Fly Miami.
Cell Phone Lots (drop-off & pick-up) at Miami International Airport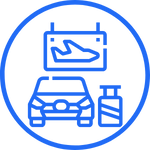 The Miami International Airport has cell phone lots that are convenient and available during the day. The airport offers maps and clear directions to these stations to avoid confusion and congestion at the terminals. While these are free of charge, the parking is limited to a first come, first served basis.
Electric Vehicle Charging Stations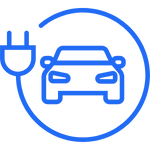 At the airport, there are 24 hours EV charging stations that are well labelled. The following places have parking spaces for electric vehicle charging: Arrivals 1st floor, inner loop between Terminals E and G; or go to departures 2nd level, valet parking at the Dolphin and Flamingo Garages.
Miami International Airport parking map
Other customers rate our parking partners with an average of 4.7
Parking providers at Miami International Airport
Our benefits
All parking lots are carefully inspected
The best deals on airport parking
Free cancellation up until 24 hours
Over 3 million customers globally