We help you compare parking prices at Austin-Bergstrom International Airport.
What makes Parkos unique?
All parking lots are carefully inspected
The best deals
Free cancellation up until 24 hours before departure
How can we help you?
Our experts are here to assist you with comparing parking locations and are happy to answer any questions you may have.
Please contact us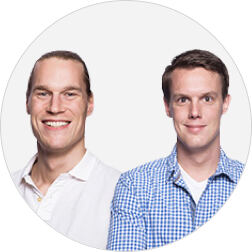 Customers rate our car parking providers with an average of out of 5
Customers who have booked a parking space through us, rate these with an average of 4.4/5 based on 531 reviews.
Austin Bergstrom Airport Parking
Austin-Bergstrom International Airport is located on Presidential Blvd in Austin, the capital of Texas. Austin Airport is only 5 miles from downtown Austin and serves the Greater Austin Metropolitan area. The airport is on the former site of the Bergstrom Air Force Base and is one of the busiest airports in Texas. In 2018, Austin Bergstrom had 15,819,912 travelers coming in and out of its terminals. Austin Airport has two terminals for travelers, the South Terminal and the Barbara Jordan Main Terminal (see also Wikipedia).
Passengers AUS
| Year | Amount |
| --- | --- |
| 2013 | 10,017,958 |
| 2014 | 10,718,854 |
| 2015 | 11,897,959 |
| 2016 | 12,436,849 |
| 2017 | 13,889,305 |
| 2018 | 15,819,912 |
Austin Airport has over 70 destinations for passengers to choose from across North America and Europe. Popular North American destinations include San Diego Airport, San Francisco Airport, Los Angeles Airport, Orange County John Wayne Airport, Oakland Airport, Portland Airport, Newark Airport, Baltimore Airport, Chicago Midway, Milwaukee Airport, Minneapolis-Saint Paul Airport, Indianapolis Airport (Airport IND), El Paso, San Jose Airport, Atlanta Airport (Airport ATL), Miami Airport (Airport MIA), Jacksonville Airport (Airport JAX), and Orlando Airport. Airport hotels make it easier for you to stay close to Austin Airport (and have easy access to Spirit of Texas Drive) when you have an early morning flight. Some of the airport hotels in Austin and Del Valle TX including Comfort Suites, Quality Inn and Suites, Crowne Plaza, and Best Western Plus.
Airport parking can be stressful and expensive. Valet parking at Austin Airport costs as much as $19 per day (or $29 per day with the executive valet) and garage parking at $15 to $25 per day. With economy parking being the cheapest option at the airport, most travelers will make this choice. And with increasing traffic that could mean less available parking spaces in the economy lot. Not to mention, parking in the economy lot means waiting for an unreliable airport shuttle. That's why we created Parkos, to help travelers skip the stress and expense of parking at Austin Airport. Parkos is an alternative airport parking service that shows customers more affordable, accessible parking options near Austin Airport. We provide parking information over each parking provider including location, daily parking rate, availability, type of parking (self parking or valet parking), and other extra services offered. Compare and reserve your parking spot with us online today!
Austin Airport Parking Rates
Instead of paying the Austin Airport parking rates of $15 or more per day to park at the airport, compare providers online with Parkos and transform the way you think about parking at the airport.

Location: We partner with parking lots and garages that are close to Austin Airport. With the close proximity, and shuttle runs every 10 minutes, you'll never have to worry about being late for your flight and get easy access to your terminal.

Quality: The parking partners want the best for customers and are always happy to help you. They offer extra services and amenities with your parking reservation such as car care, tire changes, complimentary bottled water, luggage assistance, and EV charging stations.

Reviews: Help us to continue improving our services by leaving a review. We care about your feedback and want to know what you thought about your parking experience.
Long Term Parking Austin Airport

Compare different parking providers: When looking for a place to park, its best to compare your options. We combine your options in one, easy place by offering multiple parking options that partner with Parkos. You can compare the prices, facilities, and location to choose the parking that's best for you. You have plenty of options to choose from with short term parking, long term parking, self parking, valet parking, indoor parking, outdoor covered parking, or outdoor uncovered parking.

Safety: Don't spend your trip worrying about your car. Our partners offer safe and secure facilities, equipped with CCTV.

Plan your trip: Make a reservation early to get a guaranteed parking spot and your preferred parking provider. If you have a domestic flight, we suggest arriving at the parking location 2.5 hours before flight check-in. For international flights, please arrive 3.5 hours prior. Need help finding the best route to the parking location? Fill in the route planner and get driving directions.