Philadelphia Airport Parking Guide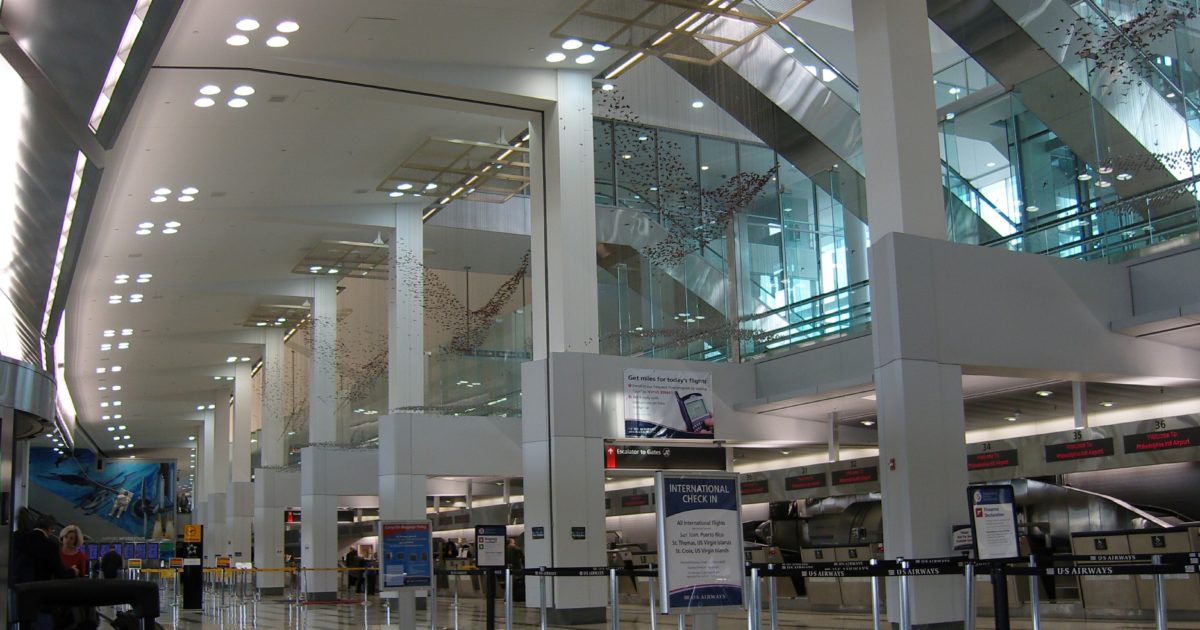 Traveling can be stressful and each airport is different, which is why we put together a Philadelphia Airport Parking Guide. In this guide, travelers can find information on parking rates, food and shopping, airport hotels, terminal information, and much more, to make navigating PHL easier!
PHL Parking Rates
Philadelphia International Airport has 3 parking options for travelers. The daily rates for airport parking start at $11 and go up to $44. Short term parking is located conveniently near all PHL terminals. Garage parking can be found on the upper levels for $24 per day. The cheapest option at Philadelphia Airport is the economy parking lot, charging $11 per day. The economy lot offers free shuttle service to reach the terminals.
| | |
| --- | --- |
| Parking Options | Parking Rates |
| Short Term Parking | $4 up to 30 minutes, $2 each half hour increment, $44 per day |
| Garage Parking | $5 up to 5 hours, $24 per day |
| Economy Parking | $11 per day |
Philadelphia airport parking can be expensive and unreliable. With millions of travelers each day, the airport will soon run out of parking spaces. Having only 3 parking options means circling the lots or paying expensive rates. If you park in the economy lot, you will have to wait for the shuttle bus and hope that it's running on time. Not to mention that airport parking isn't safe with unattended cars and security personnel unable to monitor each lot and garage.
Compare all PHL airport parking providers
We created Parkos to offer affordable, convenient, and safe Philadelphia airport parking. Our parking offers start at just $5 per day from hotels and private parking operators. With each parking reservation, travelers will receive luggage assistance, free shuttle service to and from the airport, and secure parking. Some partners also offer extra services such as EV charging, car washes, and complimentary water bottles. Check out some of our partners including Park N Jet and Penrose Hotel to book your airport parking today!
PHL Terminal Guide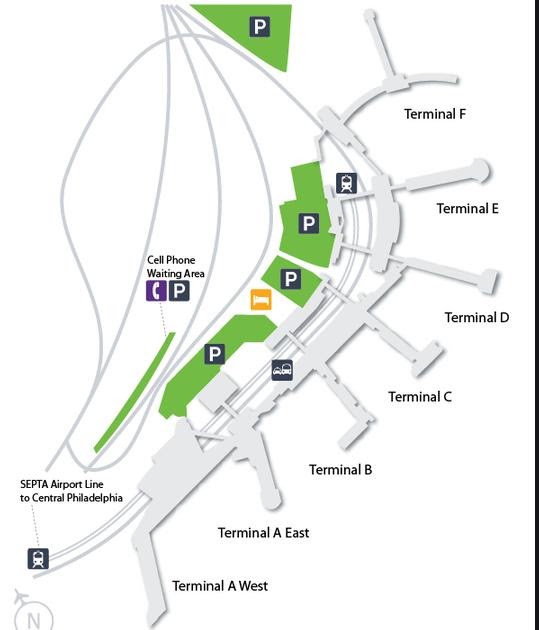 Terminal A East: Aer Lingus, American Airlines.
Terminal A West (International Terminal): American Airlines, British Airways, Icelandair, Lufthansa, Qatar Airlines
Terminals B and C: American Airlines
Terminal D: Air Canada, Alaska Airlines, Delta Airlines, Sun Country Airlines, United
Terminals E: Frontier Airlines, JetBlue, Southwest Airlines, Spirit Airlines
Terminals F: American Eagle
Getting to Philadelphia International Airport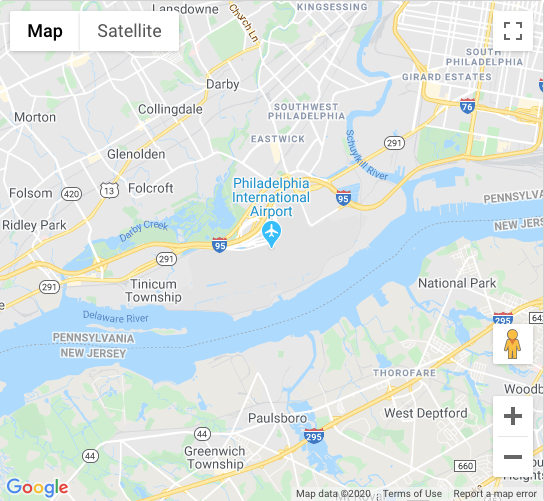 From City Center Philadelphia?
Take I-95 South to the Philadelphia airport exit or I-76 East and follow the signs for the Airport Exit
From the PA Turnpike?
Take the PA Turnpike to the Mid-County Exit (Route 476), OR Take 476 South (Chester) to Interstate 95 (I-95), OR Take I-95 North to the Philadelphia International Airport Exit
From the NJ Turnpike?
Take Exit 3 to the Walt Whitman Bridge, OR After the toll plaza stay in the far right lane and take I-95 South, OR Follow I-95 South to the Philadelphia International Airport Exit
From Delaware?
Take I-95 North to the Philadelphia International Airport Exit
Travelers can also use our complimentary route planner. The airport's address is 8000 Essington Avenue, Philadelphia, PA 19153.
Airport FAQS
It is recommend that passengers flying domestically should arrive 2 hours prior to their flight departure time. Passengers with international flights should arrive 3 hours prior to departure.
PHL Airport offers free shuttle service at Terminal F/Gate F14 to Gate C16 (Terminals B,C, and D) and Gate A1 (Terminals A East and A West). The shuttles departing from Gate C16 and A1 only provide service to Terminal F.
No, PHL Airport does not offer storage lockers for luggage.